Capping off an exciting small business week in Canada, the Momentum pitch competition saw ten innovative Canadian technology startups in the advanced manufacturing, energy, and mining sectors pitch virtually to a panel of expert judges for a chance to take home one of three prizes totaling a combined $55,000 in cash and in-kind services.
Launched in 2020 by a group of start-up angel investors, venture capitalists, and start-up advisors, the Momentum Technology pitch competition was created to help connect investors and government with early-stage Canadian technology startups in emerging technology sectors.
Opening remarks by Hon. Victor Fedeli, Minister of Economic Development, characterized the pitch competition as a "great opportunity to showcase the fact that Ontario is open for business, open for trade, and open for investment." Meanwhile, keynote speaker Hon. Anthony Rota, Member of Parliament highlighted the importance of government funding in supporting businesses.
The competition featured a fireside chat with Emile Valaso, Service solution Manager, and Calin Miculescu, director of Sales, at Nokia, who discussed the role of 5G for technological innovation in Mining, Energy and Smart Manufacturing. Miculescu further emphasized the role of government funding and government partners in creating test beds that enable innovation, including Nokia's investments in Northern Ontario's smart mining private LTE and the autonomous vehicles innovation network (AVIN).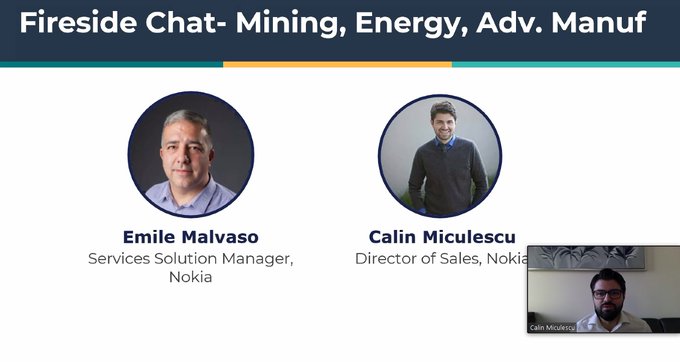 Presenting startups were allotted seven minutes to pitch their companies followed by five minutes of questions from the judges. Pitches were evaluated based on their value proposition, revenue potential, viability/feasibility, market traction, strength of management team, and competitive advantage.
Momentum 2020 winners:
As a proud sponsor of the Momentum Technology Startup pitch competition, NorthBridge Consultants would like to extend a warm congratulations to the winner, runners up, and all the finalists for their strong pitches and innovative ideas!
If your company is looking for more advice on innovation and growth funding please contact us and one of our business advisors would be happy to discuss your options.
RELATED POSTS